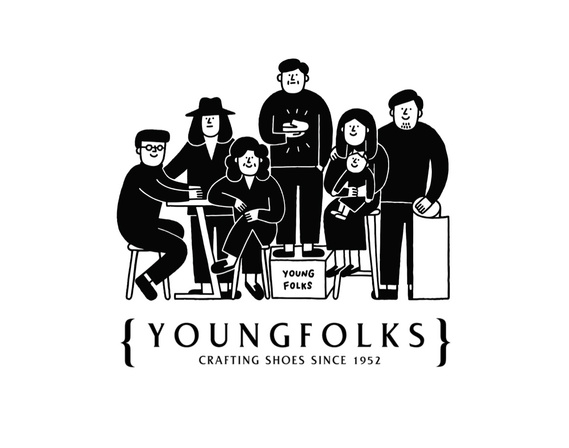 Brand Heritage
We're third generation behind an 70-year-old shoes factory
Bak seng , which our grandfather and father takes care of.Now we're preparing to continue the factory's legacy with a new line of shoes,
"Youngfolks"
The tradition of craftsmanship is deeply rooted, and undoubtedly seeped down the family tree since 1952.
Seeing an opportunity to expand the family's handmade leather shoe business, We have taken it as our pursuit to extend the knowledge and expertise in leather shoes into different forms of leatherwork. Youngfolks brand is thus founded as an extension of the family tradition – one with quality expertise and knowledge at its core while resembling the creative innovation and limitless possibilities of a younger generation.
Brand Essence
RELATIONSHIP / CRAFTSMANSHIP / CREATIVITY
Not Just an Ordinary Pair of Shoes
It takes us back to the life story of our father, the life of an old-day craftsman, the story we should have listened to a long time ago. It's the story our father has waited our lifetime to tell so we know to appreciate our roots, our heritage, and realize that what we've been looking for in life has long waited for us right at home.
Today, the conceptualization of what 'Youngfolks' stands for as a brand is more solid and clear. It's not just about shoes, but rather a brand that speaks for relationships– may they be between siblings, families, friends, lovers, or every other relationships. We hope our shoes will play a part in bringing people together on the same path. #WalkingTogether